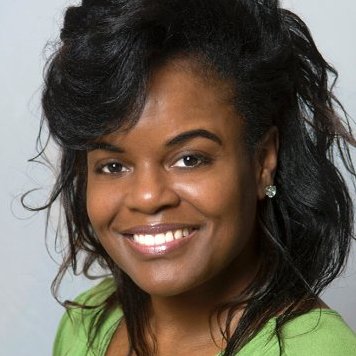 Born and raised in Indianapolis, Indiana—Fia (a.k.a. Fialishia) knew at an early age that she wanted to be involved in music and the arts. As a teenager, she enjoyed taking private piano lessons, singing with the youth ensemble at her church, and participating in her Middle and High School chorales.
After graduating from Purdue University in Lafayette, IN, Fia moved to Orlando, FL to start her professional career in Computer Technology.  Shortly after, she attended Rennselaer Polytechnic Institute in Troy, NY where she obtained her Masters degree in Management & Technology.
To avoid having her day job completely overshadow her love of music & outreach ministry, she got involved in various ministries and became more active in her quest for opportunities to give back to her surrounding community.
Not realizing that she also had a gift to perform as an actor, she hesitantly agreed to accept her first acting role in an Easter play where she performed as a lawyer in Pilate's court. With the success of this one Easter production, Fia quickly realized that she also had a passion for acting and began serving in a variety of drama ministries.
In the summer of 2008, Fia attended her first Gospel Music Workshop of America conference in Orlando, FL where she was awarded a 5-Week Music Performance Scholarship to attend Berklee College of Music in Boston, MA. While studying at Berklee, she acted & sang as a member in Handful of Keys (Ain't Misbehavin), Omigod You Guys (Legally Blonde); Alabanza (In the Heights); The Gods Love Nubia (Aida);

Fia performed in her first movie called A Measure of Faith, where she played a single mom trying to recover from a divorce & other bad decisions in order to keep her sons out of the streets.  A Measure of Faith was released in 2012, so look for more riveting film performances by Fia in the very near future!

Fia is also an entrepreneur serving as Vice President of Daytec Systems, Inc, an Internet technology consulting firm. She is also a Faculty Member with the University of Phoenix.   In addition, she teaches Website Design & Development at the Full Sail University.  Although teaching technology and providing IT consulting is her primary career, she still pursues her love for acting & singing by serving her community through outreach ministry.
Fia's thanks goes first and foremost to God, her heavenly Father, creator and provider. Without His favor and peace, none of this would have been possible.
Special thanks goes to her family and close friends for their years of un-conditional support.  And, to the Love of My Life, thank you for every patient moment…  every encouraging word, comforting hug,  listening ear.  You have imprinted your love into my life and you're still helping to bring my dreams into fruition. I love you more!!
To my present and past co-cast and directors, the road to bringing my characters to life wasn't always easy… I appreciate your guidance every step of the way.  And, to every person who ever came to a production, thank you!
Stay tuned. I'm not done yet. I've only just begun….
Recent Projects
"FIA & FRIENDS:  Xmas Music Workshop"
(Full Sail University, 2015-2016)
Each year, "Fia & Friends" share basic vocal exercises and musical techniques that encourage workshop members to express their passion & creativity through basic, yet fun Christmas Songs.  Wanna join us at the next one?  E-mail:  fia@daytecsystems.com.
"MAN'S UNSUNG MUSIC:  My Moment"
(S. Tate – Church on the Living Edge)

 Dinner Show & Stage Play (2014)
Come see Fia perform as Momma Dee!  Her son, Michael Williams, has lived a very successful life, but what happens when the life he's been living isn't his own?  In a sudden turn of events, Michael has to face the fears of his past an embrace the life he has always wanted. His task isn't easy with his materialistic wife stressing him to keep her in the latest fashions and his overbearing father who has found peace in living his dreams through his son.  Will Michael settle for what seems to be the perfect life, or will he find the courage to release the music from within? This life-changing stage play is filled with original music as well as some of the latest and greatest hits. It is sure to bring laughter and tears, and motivate any crowd to DREAM AGAIN.
"IS MY NAME ON THE BOOK"
(B. Humphrey – Calvary Assembly)

 Stage Play (2013)
Birthed in Brooklyn, NY in 1991, "Is My Name In The Book" has been performed in various places ever since.  In this work of art, the church is challenged by the choices it's members make in their Christian walk. A riveting drama that will entertain and change your life.  Come see Fia in her role as Sister Rich.
"A MEASURE OF FAITH" (Movie/Film)
This major motion picture & film is about a professional basketball player Paul Porter was at the top of his game when an injury forces him into retirement. Fia plays 'Mavis' (Russell's mom) who is trying to keep the faith while recovering from her bad decisions and keeping her sons out of the streets at the same time. View Trailers

"ONE DAYS" (Orlando Shakespeare Theater)
RE-Charged Play & Motivational Show
A funny skit about an old ambitious woman (Ms. Penny) living in a nursing home.  Ms. Penny chats with Frannie (her nurse) about all of of her life-long goals, she later reveals that her dependency on "One Days" has stopped her from accomplishing most of her dreams.  Fia plays Frannie, a young nurse who tries to encourage Ms. Penny to stay positive and let go her procrastination.

"LOVE UNBREAKABLE"
(Tifton Theater – Tifton, GA)
Love Unbreakable is an amusing, remarkable, and fresh stage play that reveals how devotion, strength, and hard work are must have features to maintain the "I Do" in these two damaged marriages! "Love Unbreakable," a highly anticipated production, is scheduled for its first release in February 2013.  Fia plays Samantha, a 40 year-old married woman who mentors & counsels other couples along with her husband.