About FIA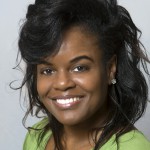 Born and raised in Indianapolis, Indiana—Fia knew at an early age that she wanted to be involved in music and the arts. As a teenager, she enjoyed taking private piano lessons, singing with the youth ensemble at her church, and participating in her Middle and High School chorales.
After graduating from Purdue University in Lafayette, IN, Fia moved to Orlando, FL to start her professional career in Computer Technology.  Shortly after, she attended Rennselaer Polytechnic Institute in Troy, NY where she obtained her Masters degree in Management & Technology.
To avoid having her day job completely overshadow her love of music & outreach ministry, she got involved in various ministries and became more active in her quest for opportunities to give back to her surrounding community.
Not realizing that she also had a gift to perform as an actor, she hesitantly agreed to accept her first acting role in an Easter play where she performed as a lawyer in Pilate's court. With the success of this one Easter production, Fia quickly realized that she also had a passion for acting and began serving in a variety of drama ministries.
In the summer of 2008, Fia attended her first Gospel Music Workshop of America conference in Orlando, FL where she was awarded a 5-Week Music Performance Scholarship to attend Berklee College of Music in Boston, MA. While studying at Berklee, she acted & sang as a member in Handful of Keys (Ain't Misbehavin), Omigod You Guys (Legally Blonde); Alabanza (In the Heights); The Gods Love Nubia (Aida);

Fia last performed in her first movie called A Measure of Faith, where she played a single mom trying to recover from a divorce & other bad decisions in order to keep her sons out of the streets.  A Measure of Faith is scheduled to release in 2012.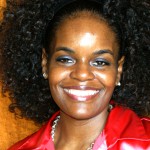 Fia is an entrepreneur serving as Vice President of Daytec Systems, Inc, an Internet technology consulting firm. She is also a Faculty Member with the University of Phoenix and Strayer University.   In addition, she teaches Website Design & Development at the International Academy of Design & Technology (IADT).  Although teaching technology and providing IT consulting is her primary career, she still pursues her love for acting & singing by serving her community through outreach ministry.
Fia's thanks goes first and foremost to God, her heavenly Father, creator and provider. Without His favor and peace, none of this would have been possible.
She also would like to thank her family and friends for their years of support. To the Love of My Life, thank you for every patient moment…  every encouraging word, comforting hug,  listening ear.  You have imprinted your love into my life and you're still helping to bring my dreams into fruition. I love you!!
To my present and past directors, the road to bringing my characters to life wasn't always easy… I appreciate your guidance every step of the way. To every person who ever came to a production, thank you for your support!   To God be the glory.
Stay tuned. I'm not done yet. I've only just begun….
Recent Projects
This major motion picture & film is about a professional basketball player Paul Porter was at the top of his game when an injury forces him into retirement. Distraught over tragedy in life, he is arrested and sentenced to community service at a youth facility. There he meets Russell Martin, the son of a single mother (Mavis), who is torn between the dark influence of his older brother and the love for his mother. Fia plays 'Mavis' (Russell's mom) who is trying to keep the faith while recovering from her bad decisions and keeping her sons out of the streets at the same time.  View Trailer Now!

"ONE DAYS" (Orlando Shakespeare Theater)
RE-Charged Play & Motivational Show
A funny skit about an old ambitious woman (Ms. Penny) living in a nursing home.  Ms. Penny chats with Frannie (her nurse) about all of of her life-long goals, she later reveals that her dependency on "One Days" has stopped her from accomplishing most of her dreams.  Fia plays Frannie, a young nurse who tries to encourage Ms. Penny to stay positive and let go her procastination.

"LOVE UNBREAKABLE"
(Tifton Theater – Tifton, GA)
Love Unbreakable is an amusing, remarkable, and fresh stage play that reveals how devotion, strength, and hard work are must have features to maintain the "I Do" in these two damaged marriages! "Love Unbreakable," a highly anticipated production, is scheduled for its first release in February 2013.  Fia plays Samantha, a 40 year-old married woman who mentors & counsels other couples along with her husband.